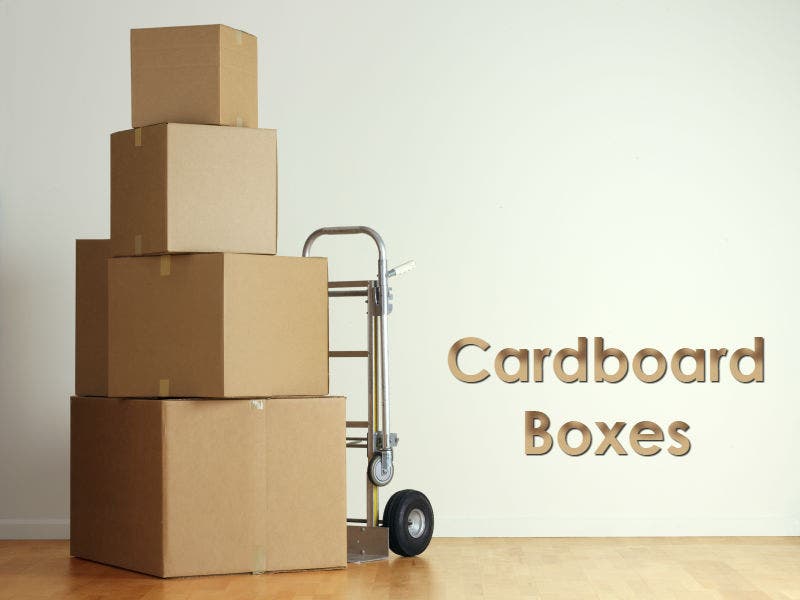 Call it a bane or a boon- cardboard boxes is all you have for a hassle-free relocation. Right from renting a storage unit to buying a bunch of reliable packaging materials, the process of moving to a new space comes with a handful of necessary yet cringe-worthy expenses. Out of all, spending bucks on those simple looking cardboard seems pretty annoying, isn't it? I mean as soon as the move is finished, you will be recycling that bundle anyway.
Fortunately, there are several ways to avoid spending such a heavy amount on moving boxes. The following post emphasizes on where one can find cardboard boxes for moving and that too for free! But before that, let me point out certain types of moving boxes that are crucial for your packing needs.
1.5 cubic foot moving box (16 x 12½ x 12½ inches): The box is mainly used to carry up to 60 pounds. But that doesn't mean you should stuff upto 60 pounds. Try keeping the weight under 50 pounds. You can use such products for books, packing kitchen items, dishes, fragile and small appliances, lamps or shades, etc.
3.0 cubic foot moving box (18 x 18 x 16): This box, in particular, is used to carry up to 65 pounds and it turns out to be great for clothing, pots and pans and electronics.
4.5 cubic foot moving box (18 x 18 x 24): Again, this box can carry up to 65 pounds and great for carrying larger lamps, linens and larger kitchen appliances.
6.0 cubic foot moving box (22 x 22 x 21 ½): This one can carry upto 70 pounds, but make sure not to stuff it so hard that it becomes very heavy. You can use it to store light items such as pillows, toys, large blankets and couch/chair cushions, etc.
6.1 cubic foot moving box (24 x 18 x 24): Being rectangular in shape, this box works better for storing blankets and comforters and cushions. Try using it for objects that do not fit properly into the previous box.
Hanging wardrobe boxes: Available in various sizes (small, medium and large) these products include a metal bar and shaped just like a wardrobe. As the name implies, they are great for hanging closet items that you can't pack flat. Just keep in mind, these products are very heavy and take up a lot of room. So pack clothes flat, this will save some additional space.
Dish packs: As per the name suggests, these products are great when it's about packing glasses, cups or liquor/wine bottles. Just ensure that you don't over pack anything. As overpacking can result in dropped boxes and shattered items.
Coming back to the main topic, here we have listed a few places where you can find free boxes near you ensuring that your move becomes as cost-efficient as possible.
Craigslist- I am sure you must have heard about the online marketplace before. It's a place where you can find everything ranging from couches for sale to job listings, start packing your craigslist page with an overwhelming number of great finds. It may even interest you to know that the website comprises of a free section, where locals can list belongings they wish to give away.
Liquor Stores- Do you reside near a wine or a liquor store? Well, it's not a bad idea to pop in and ask the manager if you can take some boxes off their hands. After all, these stores do receive ample of shipments every month, which can be reused by turning into moving boxes. All you need to do is ask freely!
Box Exchange- Here people from all over the country are allowed to connect and find the best cardboard packaging manufacturer around. Simply, enter your location or keyword such as – free boxes to find someone near you who is giving away moving boxes. Usually, people giving away such boxes are the ones who have moved on the recent basis.
Friends and Neighbors- One of the easiest ways to find such products is by simply asking your friends and neighbors. I mean if anyone has extra boxes from recent deliveries, or possibly from moving, time and money can be saved to a great extent. You can simply post a status on Facebook, Twitter or Instagram to let friends know that you are looking for moving supplies.
Helpful Resources:
I hope the post provides some help! For further information, feel free to connect with us later in the day! And Keep reading our blog for protective packaging materials.