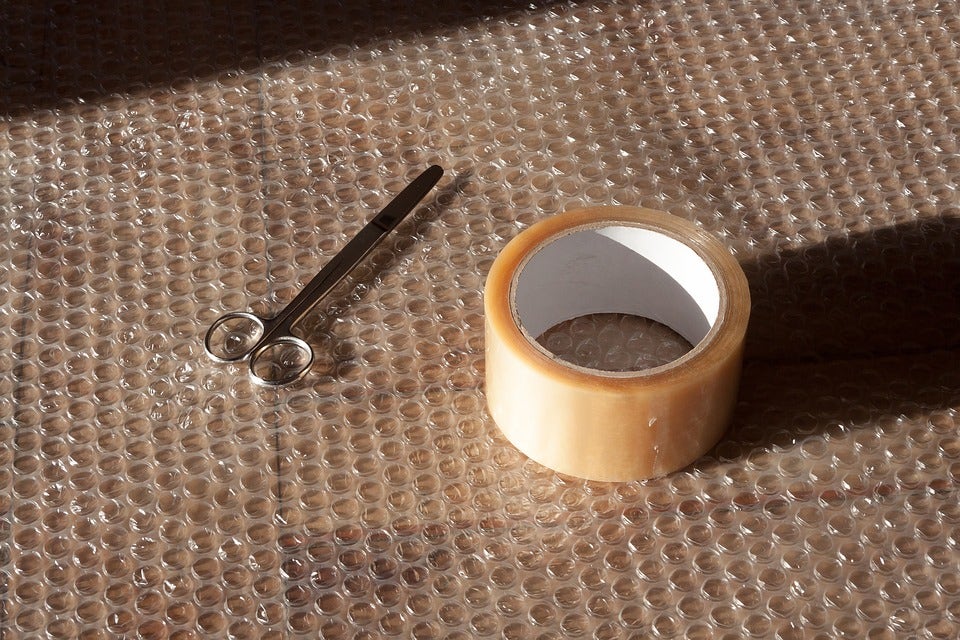 To be very honest, bubble wraps aren't just intended for wrapping delicate items and moving. It can even become your go-to for wrapping up leftover or any other alternate use. The packaging industry seems to be growing at a fanatic pace and so do we at Hunter Industrial supplies. Though we provide high-end bubble wraps online for travel or relocation but one can actually use bubble wrap for far, far more.
Protecting good is the first and foremost purpose of using such kind of wraps. Other than this one can unleash their inner child as they get to pop to your heart's content. Now here down below we have compiled an interesting list featuring certain innovative ways that one can get the most from this poppable, transparent plastic material:
Line your vegetable drawer with bubble wrap
Are your food products unsafe and can bruise any time? Bubble wraps come to the rescue. Being able to act as a pillow this product can safeguard your food item for the long run. All you have to do is cut a piece of bubble wrap to the size of your produce drawer and slide it into the bottom. After this, fill it with your favorite fruits and veggies and you'll find things no longer roll around!
Floor can be cleaned without a blister
I am sure you must be well aware regarding the fact that mopping or scrubbing the floor takes some major muscle strength. As a result, you may find your hands with painful blisters. Wrapping a strip of bubble wrap around the handle especially where you grip your cleaning tool and secure it with tape.
Create your own Insulated Freezer Bag
This one is different. How about keeping things cold on the car ride home from the grocery store? All you require doing is, create your own reusable freezer tote bag but make sure you line it with a bubble wrap. It will help in effectively keeping the items cold on the way home from the grocery store.
Get rid of a noisy toolbox
Do you find your valuable tools constantly rattling as soon as you slide around your toolbox? By simply lining your toolbox with bubble wraps you can get rid of those noisy sounds. It's time to say, "good-bye" to the sound of crashing and banging on the job site.
Must Read: This Is How Fragile Items Can Be Shipped Without Being Damaged
Create art
You can also think of creating funky looking art pieces with these products. Simply cut out some interesting shapes and designs from the material and paint onto the surface. Now press this against some paper or card and that's it! You found your personalized wall art!
Stop car frost
Whether it's about insulating windows or having a frost-free windscreen, bubble wraps work wonders! All you need to do is leave a sheet overnight on the widescreen and clamp down with the windscreen wipers. This will prevent frost foaming on the window and next day don't forget to remove the sheet.
Keep out the flies
Rolling up a bubble wrap and hanging it near doorways can keep out the flies. The product will reflect light and confuse a fly's compound eyes.
Make bubble wrap pillows for flowers
Flowers will take on water and start sinking over time but if you poke the stem through bubble wrap and trim to size, the bubble wrap will keep the flower just above water for a gorgeous effect.
This is a partial list, I could go on and on … For further information and updates keep reading our blog and feel free to connect with our representatives today!