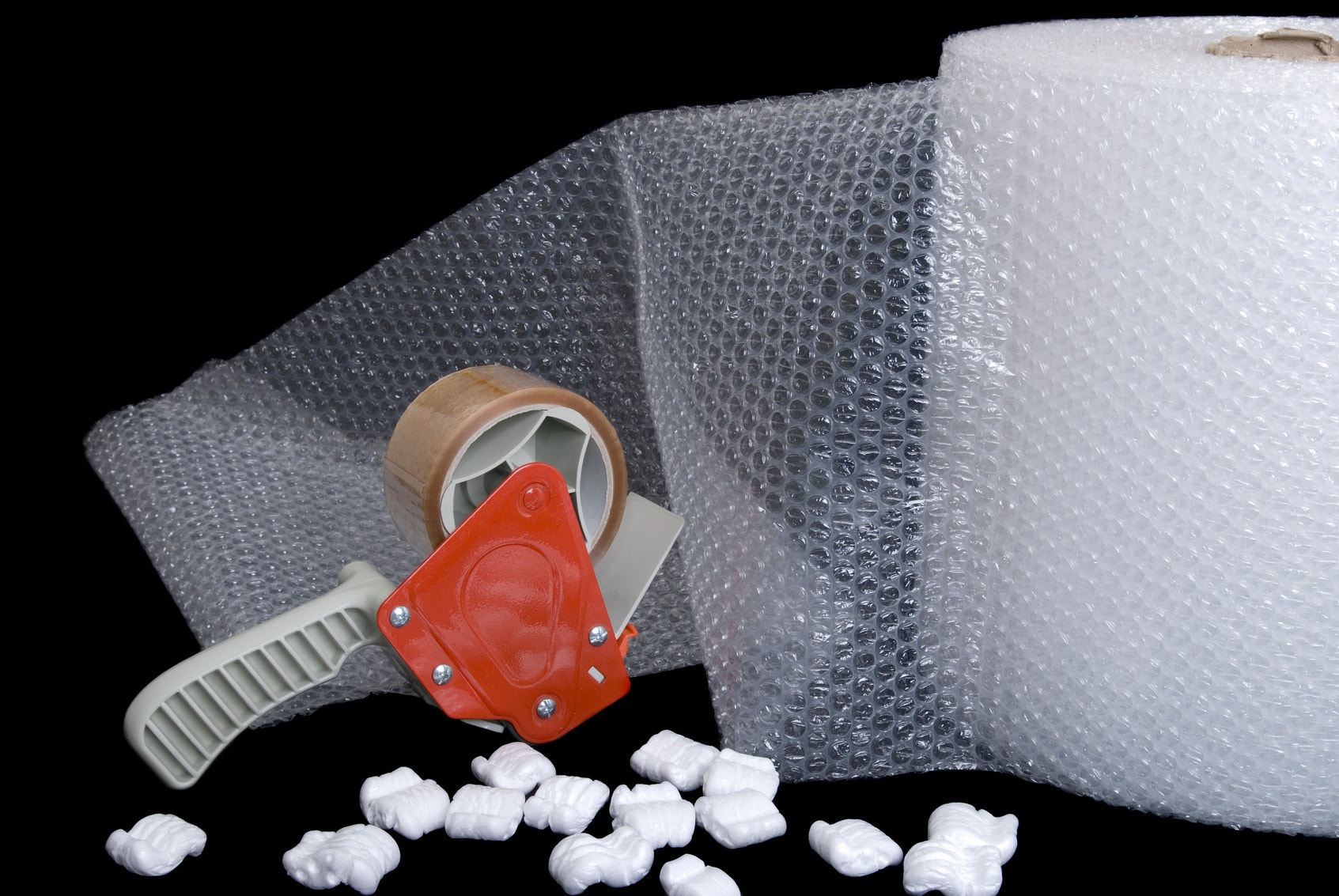 In a previous blog post, we wrote about the basics of keeping your items safe and secure, from choosing the right cardboard to the proper strapping of packages. Packing and moving fragile items require more than the basics however, especially when handling and storage conditions are factored in.

When it comes to fragile items, employing multiple levels of cushioning is a must to keep them from breaking during transit. Not only will properly placed cushioning protect your items from multiple shocks and impact, it will also provide the needed support to help them withstand the weight of other items.

For the best results when it comes to packing and moving fragile items, follow these simple points:

1. Choose the right carton size

Choosing the right carton size is very important when it comes to packing and moving fragile items. Make sure that the carton offers ample room not just for the items, but also for cushioning. Don't choose a size that is too large for the items so you won't have to add more cushioning than what's needed.

2. Wrap the items individually

Add at least two layers of individual cushioning for each item. There are many types of wrapping materials that you can use for this purpose. The most commonly used individual wrapping is newsprint, but you can also use bubble wrap bags, foam netting and poly foam for added protection. Seal the wrapping with packing tape to keep it in place.

3. Add cushioning around the items

Before placing your items into the box, add a layer of cushioning on the bottom that is at least two inches. Place the items in the middle, then add cushioning around them before finally adding a layer on top before sealing. Crumpled newsprint can be used as low-cost padding, but you can also use bubble wrap bags and packaging air pillows for better impact absorption.

For oddly-shaped items, void fill provide the best protection because they can confer to any shape. Use interlocked cardboard when packing small, multiple items like glassware. For electronic devices, anti-static bubble wrap bags should be used.

4. Seal and properly label the package

Before sealing a carton, check and see if you need more cushioning by shaking the package. Use a strong packing tape to keep your package from opening up during transit. Label the package fragile and make sure that the label stands out. A permanent marker can be used as long as the label is readable. You can also use an eye-catching label tape for better visibility.

5. Use double-boxing for better protection

If you want complete protection for your package, you can also use the over-boxing method. Place your sealed carton box inside a larger carton box, then add packaging air pillows or void fill just like how you would for your items. Make sure that there is enough cushioning to prevent the inner box from moving. Seal with packing tape and label afterwards.

For all your supply needs when packing and moving fragile items, look no further than Hunter Industrial Supplies. We offer high-quality packaging supplies that serve multiple needs such as stock cartons, packaging air pillows and bubble wrap bags. Go to the Hunter Industrial Supplies website for more information about our products or visit our Contact Us page for questions.